Why should A Customer have Cyrpa laser
The CYRPA HIT (High Impact Technology) precise lasers systems represent the next innovation in virtual simulation. With a combination of configurations, the HIT virtual simulation lasers have been designed with the user and patient in mind. With a touch of a button, the user can select a green or red diode laser line, each with a laser line accuracy of +/- 0.1mm allowing for a faster and more accurate simulation. 
Time Savings, Patient Safety, For Mould room HITSD (Static Lasers) are available. Automatic & Motorised Calibration within 10 minutes. None but CYRPA provides dual diode(Green & Red color) in the same system. These are the only Lasers in the market having an accuracy of +- 0.1mm at the isocenter level. Others are having +-0.5mm at the isocenter lavel.
Moving Lasers are available with 1 arm moving , 3 arm moving , 5 arm moving & 6 arm moving. Each system is available either with Single diode or with dual diode depending upon the customer's needs/choice. All moving and motorised laser systems are wirelessly controlled by CYRPAsoft software. Note:- We are the exclusive distributor of CYRPA laser systems across India.
With this exclusive feature, one can use any one of the diodes as per the skin tone of the patient . Moreover, if one diode does not function, work can be continued with the second diode without any delay. Meanwhile, the second diode can be rectified / replaced.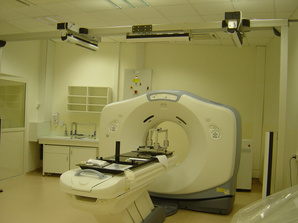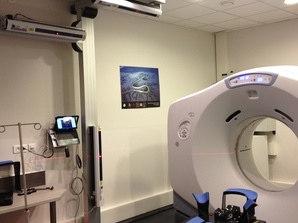 Virtual simulation positioning lasers
Radiotherapy patient alignment lasers
Hit Motorised (HITM)

Hit Single Diode (HIT SD)