C RAD
High Precision Patient Positioning,
Real Time Motion Management,
Respiratory Gating
.
CYRPA LASER
The CYRPA HIT (High Impact Technology) precise lasers systems represent the next innovation in virtual simulation
.

300

+
Number of Installations
30

+
Years of Experience in RT
CIVCO MEDICAL SOLUTIONS
They have unmatched versatility, ease of use and confident outcome.
.
CEMAR ELECTRO INC
Cemar Electro Inc. is one of the world leader & innovator in laser technology.
.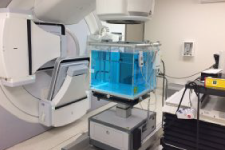 IBA DOSIMETRY GMBH
Independence of QA Solutions, Convergence of Machine QA and Patient QA
.
MIM SOFTWARE
Powerful automation tools saves  valuable time. MIM provides the best patient care possible and have the tools to help.
.
Quiz