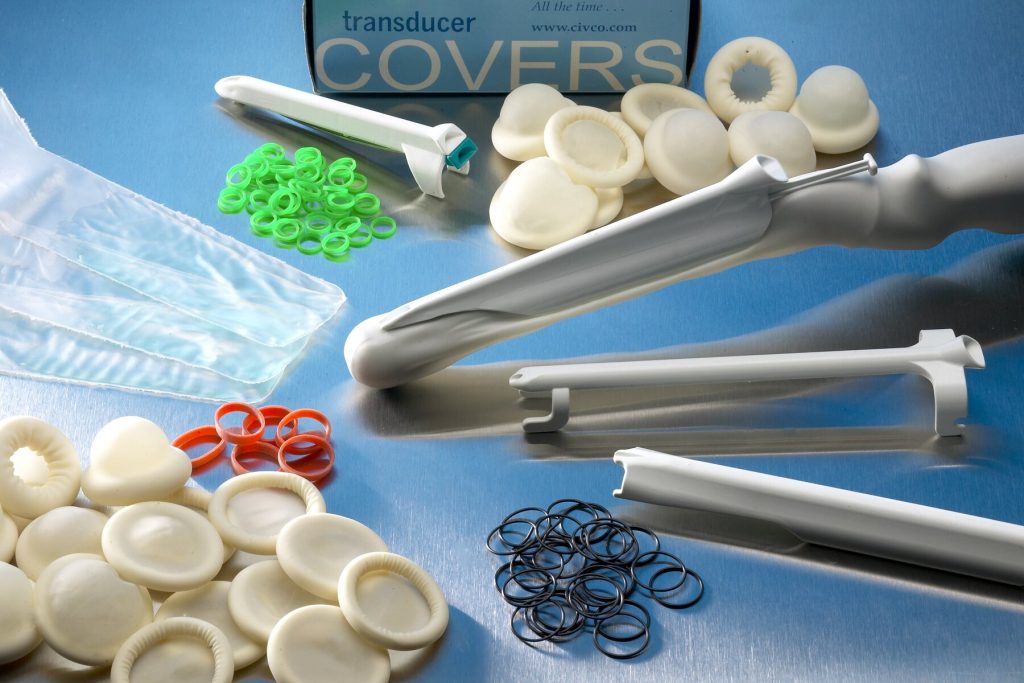 WHY CIVCO MEDICAL SOLUTIONS?
CIVCO Medical Solutions has been committed to making image guided procedure safer through the design, manufacturing and marketing of medical products. They have unmatched versatility, ease of use and confident outcome. CIVCO is certified as part of ISO 13485 Quality management system.
CIVCO products are trusted by physicians and clinicians in radiology, regional anaesthesia, vascular access, men's and women's health, infection control, sterile processing and surgery primarily focusing on the use of ultrasound.
CIVCO products are Ultrasound Probe Covers, Probe Cleaning and Disinfection, Ultrasound Needle Guide, Fusion and Tracking Technology, Transperineal Prostrate Solutions, Accessories.
Ultrasound Probe Covers

Probe Cleaning & Disinfection

Ultrasound Needle Guides

Fusion & Tracking Technology

Transperineal Prostate Solutions

Accessories